Hello 'Pussy' this is Mrs. Piggle-Wiggle:
The fledgling administration has effectively declared war on environmental protection.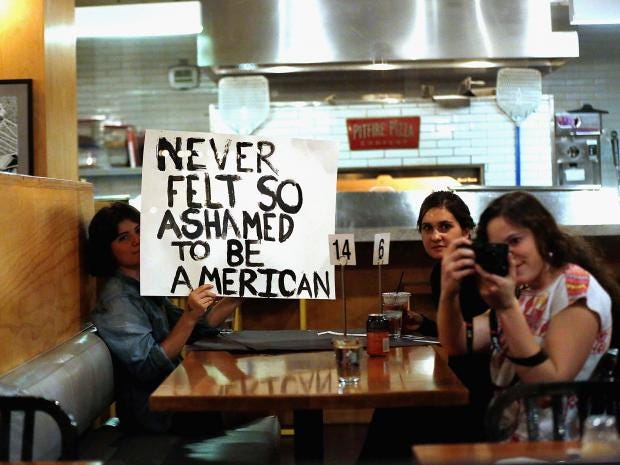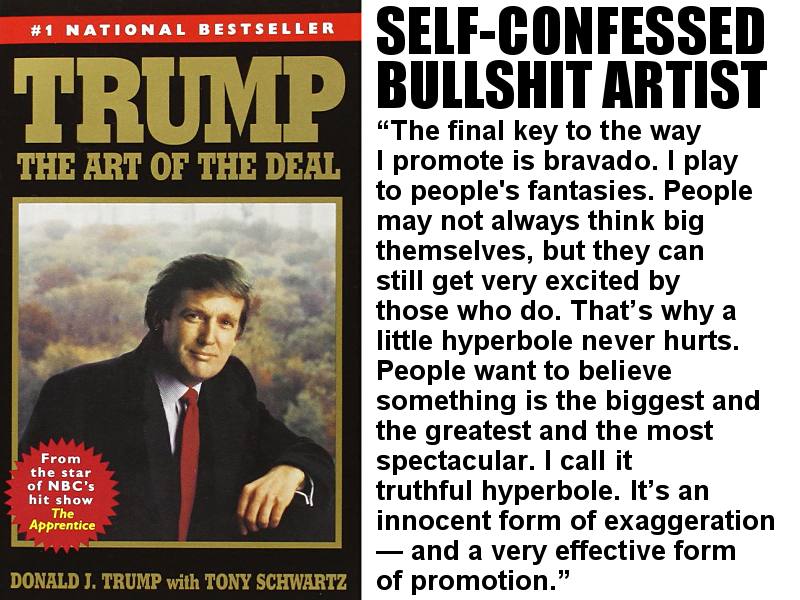 Should I remain in bed, leave my country or fight against the dragon?
( see also the story by Wolfgang Hampel,
' Betty MacDonald: Nothing more to say ' )


Betty and Don MacDonald in Hollywood
Betty MacDonald's mother Sydney with grandchild Alison Beck

Wolfgang Hampel - and Betty MacDonald fan club fans,
you can join Betty MacDonald fan club on Facebook.
Thank you so much in advance for your support and interest.
You'll enjoy Claire Dederer's excellent essay very much.

Thank you so much for sharing it with us dear Claire Dederer!

Claire Dederer, Author of Poser : My Life In Twenty-Three Yoga Poses lives in Seattle and writes about books and culture for the New York Times, Vogue, Newsday, and many other publications.

Dear Betty MacDonald Fans,

I knew of the Betty MacDonald Fan Club but didn't know its activities were so extensive.

That's wonderful.

I checked in with the magazine and they said please feel free to reprint or repost.

I will keep you updated if I do any more pieces on Betty.

Thanks so much for all you are doing!

All the best,

Claire Dederer
Second Read — January / February 2011 Her Great Depression

Re-reading Betty MacDonald's Anybody Can Do Anything, on the Northwest's bust years

By Claire Dederer

From the time I was nine or ten, I carried a spiral-bound Mead notebook with me at all times. I wanted to be a writer, felt I probably already was a writer, and feared I would never be a writer. I was constantly looking for clues that would tell me that someone like me, someone from Seattle, someone who was a girl, someone who was no one, might be able to write a book. A book that got published.

I was always on the lookout for a message, something that would tell me that this thing could be done. I realize now that what I was looking for was an influence. Influence is a message about what is possible, sent by book from one writer to another. Different writers are looking for different messages. As a child, the message I sought was simple: This place is worth writing about.

Just as I was a nobody, Seattle at that time was a non-place in literature. This was the 1970s. There were few nationally published authors from Seattle. Whenever I encountered any writing at all about the Northwest, I fell upon it gratefully. I was happy to read anything that had blackberries and Puget Sound and Douglas firs and the names of the streets downtown. I read Richard Brautigan stories; Ken Kesey's Sometimes a Great Notion, though I didn't even pretend to enjoy it; collections of columns by crabby old Seattle Post-Intelligencer newspapermen of the 1950s; poems by Carolyn Kizer. I read Tom Robbins and was embarrassed by the sex. I read Mary McCarthy's first memoir, but she seemed to hate the place.

And, eventually, I read Betty MacDonald. She had been there all along, on my own shelves, in the form of her familiar, tattered Mrs. Piggle-Wiggle books. Then, browsing my mother's shelves one summer afternoon, I came upon a grown-up book by MacDonald: Anybody Can Do Anything.

I had seen it before but assumed it belonged to the dreary crop of self-help books that had mushroomed on my mother's shelves over the past few years. Bored enough, I picked it up—and found therein an enchanted world. Enchanted because it was exactly real. Anybody Can Do Anything is Betty MacDonald's story of how she and her family weathered the Depression in an old wood-frame house (not unlike my family's) in the University District (just a mile or two from where I lived). And though my historical circumstances were very different from hers, our shared geography was enough to make me feel that I was seeing my life reflected in her pages.

It's funny to think of a time when Betty MacDonald's books were new to me. Over the years I would come to know them the way I knew houses in my own neighborhood—with a casual intimacy. MacDonald began writing toward the end of her short life, in the 1940s, when she had found happiness with her second husband on their blackberry-ridden acreage on Vashon Island in Puget Sound. Her first book was The Egg and I, set in the 1920s. This chronicle of MacDonald's life on an Olympic Peninsula chicken farm with her first husband would become her most famous book, make her a fortune, and form the basis of a wildly successful 1947 film. This, putting aside her books for children, was followed by The Plague and I, a surprisingly entertaining account of her stint in a tuberculosis sanitarium just north of Seattle. How she created a ripping yarn out of lying in bed for a year is one of life's mysteries. Next came Anybody Can Do Anything, which I held in my hands. Finally she wrote Onions in the Stew, about life on Vashon Island, which came in 1955, just three years before she succumbed to cancer at the age of forty-nine.

But it was Anybody Can Do Anything, with its Seattle locale and its scrappy, cheerful message of survival, which spoke most directly to me.

As the book opens and the Depression begins, MacDonald has been living on the chicken farm in damp exile from her real life in Seattle. Married at twenty, she had followed her husband to the Olympic Peninsula so he could live his agrarian dream. Now she has reached her breaking point with the rain, the chickens, the monomaniacal husband, the whole affair. "Finally in March, 1931, after four years of this," she recounts, "I wrote to my family and told them that I hated chickens, I was lonely and I seemed to have married the wrong man." She snatches up her little daughters and makes her long, rainy, difficult way back to the city by foot, bus, and ferry.

There she and her girls are folded happily back into her large family's bosom. Her mother's "eight-room brown-shingled house in the University district was just a modest dwelling in a respectable neighborhood, near good schools and adequate for an ordinary family. To me that night, and always, that shabby house with its broad welcoming porch, dark woodwork, cluttered dining-room plate rail, large fragrant kitchen, easy book-filled firelit living room, four elastic bedrooms…represents the ultimate in charm, warmth and luxury."

The book describes life in that teeming, cozy household with her mother, her three sisters, her brother, and her two little girls, plus whoever else might be sleeping over in one of those elastic bedrooms. It also details the literally dozens of weird and none-too-wonderful jobs that MacDonald held throughout the Depression: hapless secretary to businessmen of every stripe, fur-coat model, photo retoucher, rabbit rancher, firewood stealer, Christmas tree decorator, baby sitter, receptionist to a gangster.

The author jumps from job to job, with whole industries blowing up behind her as she leaves, like Tom Cruise running from an exploding warehouse. She's hustled along in the ever-shrinking job market by her sister Mary, who considers herself an "executive thinker."

Mary has a job ready for Betty as soon as she gets off the bus from the egg farm, never mind that Betty is utterly unqualified. Mary won't hear of such talk. She is quick to admonish her sister: "There are plenty of jobs but the trouble with most people, and I know because I'm always getting jobs for my friends, is that they stay home with the covers pulled up over their heads waiting for some employer to come creeping in looking for them."

The truth of this statement is disproved throughout the book. There were certainly not plenty of jobs. The portrait of Depression-era Seattle that emerges is definitively—though quietly—desperate. But on my first read, I hardly clocked the despair. I just thrilled to the evocation of my home, captured in such throwaway phrases as, "There was nothing in sight but wet pavement and wet sky." MacDonald describes places that still existed, that I myself knew—the I. Magnin's at the corner of Sixth and Pine, the palatial movie theater named the Neptune. Here she is on the Pike Place Market:

The Public Market, about three blocks long, crowded and smelling deliciously of baking bread, roasting peanuts, coffee, fresh fish and bananas, blazed with the orange, reds, yellows and greens of fresh succulent fruits and vegetables. From the hundreds of farmer's stalls that lined both sides of the street and extended clear through the block on the east side, Italians, Greeks, Norwegians, Finns, Danes, Japanese and Germans offered their wares. The Italians were the most voluble but the Japanese had the most beautiful vegetables.

Such descriptions caused a strange firing in my brain. I was accustomed to imagining locations from books; there was a deep pleasure in having that necessity for once removed. Even the food they ate was the food we ate. For special treats, MacDonald tells of buying Dungeness crabs and Olympia oysters, just as my family did.

I saw, illustrated perfectly, and in the cold light of nonfiction, the possibility that Seattle might be the setting for a book. I would not be struck so thoroughly by the possibility of a true Northwest literature until I started reading Raymond Carver in the mid-1980s.
My mother told me that Betty MacDonald had died in the 1950s, but that her niece lived in our very own neighborhood. I walked by the house, gazing at it with a true feeling of awe: the niece of an author lived therein! Of course I knew authors were real people. But Betty MacDonald was more than real; she was tangible. She was prima facie evidence that the materials I had at hand—those trees, that rain—were enough.

Other writers came and went; Betty MacDonald was among those who endured for me. This was because she was funny. No, that's not quite right. Though I didn't have the language for it when I first read her, Betty MacDonald was comic. As I became a writer myself, I studied her, trying to figure out just how she did it.

She wrote long, ridiculous set pieces about her various jobs. She wrote hilarious portraits of her bosses, who in her hands become one long parade of human oddity. She wrote fondly of her family's eccentricities. But above all, she wrote with unflagging self-abasement. Her books twanged with the idea that one's own ridiculousness was comedy enough. A good example of her rueful tone:
Until I started to night school, my life was one long sweep of mediocrity. While my family and friends were enjoying the distinction of being labeled the prettiest, most popular, best dancer, fastest runner, highest diver, longest breath-holder-under-water, best tennis player, most fearless, owner of the highest arches, tiniest, wittiest, most efficient, one with the most allergies or highest salaried, I had to learn to adjust to remarks such as, "My, Mary has the most beautiful red hair I've ever seen, it's just like burnished copper and so silky and curly—oh yes, Betty has hair too, hasn't she? I guess it's being so coarse is what makes it look so thick."

It almost goes without saying that she distinguishes herself in night school by being the absolute worst student in every class.
MacDonald was master of the comic memoirist's first art: self-deprecation. Other types of memoirists value lyricism, or shock tactics. Comic memoirists are utterly dependent on knowing that they themselves are the silliest people in any given room.
I know whereof I speak—I am this year publishing a memoir about my own very, very ordinary life. Memoirists like me are writing what author Lorraine Adams has called "nobody" memoirs. As she said in a 2002 piece in the Washington Monthly, such memoirists are "neither generals, statesmen, celebrities, nor their kin."
How, then, to proceed? You're nobody. You want to write a memoir. Your first order of business is to let readers know that you know that they know you're a nobody. So you must imply your unimportance as quickly as possible, and never, ever stop. By means of that simple dynamic, the memoirist makes a friend rather than an enemy of her reader.

In Anybody Can Do Anything, MacDonald fails again and again. It's an entire book about failure: her own, and the economy's. It's also about persisting in the face of one's own admitted shortcomings. What she wants is a job commensurate with her skills, which she presents as nil: "I wanted some sort of very steady job with a salary, and duties mediocre enough to be congruent with my mediocre ability. I had in mind sort of a combination janitress, slow typist and file clerk."
Finally, she washes up safely on the sandbar of government work, taking a job at the Seattle branch of the National Recovery Administration, the New Deal agency started in 1933 and charged with organizing businesses under new fair-trade codes. There she felt right at home, surrounded by federal-level incompetence: "There were thousands of us who didn't know what we were doing but were all doing it in ten copies."
MacDonald is rarely remembered for her wry tone. When she's remembered at all, she is preceded not by her own reputation, but that of the big-screen version of The Egg and I, starring Claudette Colbert and Fred MacMurray, which is pretty nearly unwatchable. In the film, Ma and Pa Kettle—neighbors who are fondly, if broadly, drawn in the book—have been turned into tobacco-spitting, raccoon-roasting caricatures. And the public loved them. On the movie poster, the faces of these two crackers loom huge; Colbert and MacMurray cower tinily in the corner. Ma and Pa Kettle proved so popular that nine more films were made about them and their fictional fifteen children, and Betty MacDonald lost all hope of being taken seriously as a writer.

Many years after all of this, I was having dinner with a British writer who had undertaken to write about the Northwest. "You have to be careful about using too much humor, otherwise you end up sounding like Betty MacDonald: housewife humor," he said, finishing in scathing (if posh) tones. MacDonald has been trapped in this role of domestic lightweight. But her writing, with its quiet irreverence, has more in common with, say, Calvin Trillin or Laurie Colwin, than it does with a mid-century housewife humorist like Erma Bombeck. (Though, really, what's so bad about Erma Bombeck?)

What MacDonald models in her writing is actually very freeing—self-deprecation as a kind of passport to the ordinary. With it, you can take your reader into the most mundane details of your life, and they will often go.

I teach adult writing students. When we work on memoir, they want to write pieces about what they've achieved. About their good marriages. About their sterling qualities. "Nobody wants to hear about that except your mother!" I tell them. Which is never very popular. Even so, I try to explain the Betty MacDonald principle to them: what people want to see in the memoir are reflections of their own failures and smallnesses. If you can show readers that you have those same failures, those same smallnesses, and make them laugh about it, they will love you. Or at least like you. Or at least accept you as a fellow nobody.

These simple things would be enough for me: a story of Seattle; a tale told with self-deprecating humor. But what MacDonald achieves in Anybody Can Do Anything is something more than that: a finely observed journalistic record of her time.
The ridiculous set pieces, the fond portraits of her family, and what New York Times critic Bosley Crowther called the "earthy tang" of her writing do not seem like indicators of a work of serious journalism. But MacDonald is getting down on paper what she sees happening all across Seattle, and ultimately providing us with a rough draft of history. The details of home and work life accrue, anecdotes pile up, and suddenly the reader has a real sense of daily existence in the West during the 1930s. This is a cheerful, unassuming way of documenting a socially and economically turbulent period. But it's documentation nonetheless.

Take, for example, MacDonald's account of one of her earliest jobs. This chapter encapsulates the uneasiness of the early part of the Depression, eerily suggestive of the economic tenterhooks we've been on since 2007. She's been summarily fired from her first job as executive secretary to a miner, so the ever-resourceful Mary has found her a job at her own office, where she works for a lumber magnate. When Betty protests that she hasn't any of the qualifications the lumberman is looking for in a secretary, Mary tells her not to fret. "'You thought you couldn't learn mining,' Mary told me when she installed me as her assistant in the office across the street. 'There's nothing to lumber, it's just a matter of being able to divide everything by twelve.'?"

As she makes her way to work each morning, MacDonald is nervous but glad of the work: "Now I grew more and more conscious of the aimlessness and sadness of the people on the streets, of the Space for Rent signs, marking the sudden death of businesses, that had sprung up over the city like white crosses on the battlefield and I lifted myself up each morning timidly and with dread."
Her employer's business is clearly failing, but MacDonald feels she shouldn't leave her boss, Mr. Chalmers, in the lurch. She intends to stay until the end. "And I did," we read, "in spite of Mr. Chalmers' telling me many times that the Depression was all my fault, the direct result of inferior people like me wearing silk stockings and thinking they were as good as people like him." Again, this blame-the-victim language recalls some of the rhetoric of today's subprime mortgage crisis. But despite the boss's efforts to draw a sociological line in the sand, he too is laid low by the economic downturn, and the chapter comes to an abrupt end: "Lumber was over."

The author and her family soon lose their phone service, their electricity, their heat. Being Betty MacDonald, she makes it all sound rather jolly. She tells of endless bowls of vegetable soup eaten by candlelight. And when she complains about being broke, she does it with typical good humor: "There is no getting around the fact that being poor takes getting used to. You have to adjust to the fact that it's no longer a question of what you eat but if you eat."
But sometimes the details tell the story that the tone masks. When the heat and the electricity have been turned off, the family relies upon old Christmas candles for light and firewood for heat: "When we ran out of fireplace wood, Mary unearthed a bucksaw and marched us all down to a city park two blocks away, where we took turns sawing up fallen logs." Here, despite the characteristic pluck, you feel straits getting uncomfortably dire.
This isn't an overlay of social commentary sitting awkwardly atop a narrative. Instead, such commentary is tightly knitted to MacDonald's own experience. When she notices that "[e]very day found a little better class of people selling apples on street corners," she's not making an idle observation—she's wondering if she's next.

When I came to write my own memoir, I was telling a small, personal story about being a mom at the turn of the millennium. I wanted to link the story to larger cultural forces I had observed, to what I saw as a kind of generational obsession with perfect parenting. In Betty MacDonald's writing, I once again found just the model I needed. It was possible to connect the larger story around me to my own small story, without pretending to be definitive or historical. In fact, the more I focused on the details of my own very particular experience, the more I could give a feeling of the culture that I swam in.

The message that Betty Macdonald sent me, through this book, is one of sufficiency: Your small life is enough. Other writers might be looking for a message that will feed their huge ambitions. From books, they learn how far they might go with their own writing. For me, the question has always been: How close to home might I stay?
MacDonald's qualities as a writer—the focus on the very local, the self-deprecating humor, the careful and personal observation of social changes—are modest qualities. They inspire through their very humility. The homely, says Betty MacDonald, is more than enough. This was the message I needed to hear. There's a clue, of course, right there in the title. It's been telling me since I was a girl, right up through the time I became a writer myself: Anybody can do anything. Even this. Even you.

Such lack of pretension doesn't necessarily come with great rewards. There are no monuments to Betty MacDonald. No endowed chairs, no scholarships, not even a public library conference room named after her. But in the shallow green bowl of Chimacum Valley, a two-lane road leads to the chicken farm where MacDonald lived for four tough years. It's been renamed "The Egg and I Road." It veers west from Route 19, cutting through farmland before heading up a hill into some evergreens. It's nothing special. It's just ordinary. It's just a county road.
Betty MacDonald fan club founder Wolfgang Hampel and Betty MacDonald fan club research team are going to include all these new details and info in updated Betty MacDonald biography.
More info in next Betty MacDonald fan club newsletters.
If you'd like to join Betty MacDonald fan club as a follower you only have to press the join button on Betty MacDonald fan club blog.
Betty MacDonald fan club founder Wolfgang Hampel is going to introduce life and work of Betty MacDonald at Vita Magica January 2017.
Wolfgang Hampel talks about the new fascinating Betty MacDonald biography which will be published in 2017 by Wolfgang Hampel and Betty MacDonald fan club.
Vita Magica by Wolfgang Hampel is really fascinating and very interesting.
Betty MacDonald fan club founder Wolfgang Hampel is going to introduce life and work of Betty MacDonald at Vita Magica January 2017.
He is going to talk about the new fascinating Betty MacDonald biography.
Wolfgang Hampel and Friends of Vita Magica visited Minister of Science of Baden-Württemberg, Theresia Bauer in Stuttgart.
They visited Landtag and had a great time there.
We are looking for your favourite city for International Betty MacDonald fan club event 2017.
Send us your votes please.
Deadline: January 31, 2017
Do you have any books by Betty MacDonald and Mary Bard Jensen with funny or interesting dedications?
If so would you be so kind to share them?
Our next Betty MacDonald fan club project is a collection of these unique dedications.
If you share your dedication from your Betty MacDonald - and Mary Bard Jensen collection you might be the winner of our new Betty MacDonald fan club items.
Thank you so much in advance for your support.

Thank you so much for sending us your favourite Betty MacDonald quote.
You'll be able to read more info during January.
Very exciting Betty MacDonald fan club news!
You'll be able to read more info during January!

Vita Magica December was very successful.
Betty MacDonald fan club founder Wolfgang Hampel invited a very famous author.
The visitors enjoyed Vita Magica very much.
A great event!
Betty MacDonald fan club founder Wolfgang Hampel interviewed Betty MacDonald's daughter Joan MacDonald Keil and her husband Jerry Keil.
This interview will be published for the first time ever.
New
Betty MacDonald documentary
will be very interesting with many interviews never published before.
We adore
Betty MacDonald fan club honor member Mr. Tigerli


Thank you so much for sharing this witty memories with us.
Wolfgang Hampel's literary event Vita Magica is very fascinating because he is going to include Betty MacDonald, other members of the Bard family and Betty MacDonald fan club honor members.
It's simply great to read Wolfgang Hampel's new very well researched stories about Betty MacDonald, Robert Eugene Heskett, Donald Chauncey MacDonald, Darsie Bard, Sydney Bard, Gammy, Alison Bard Burnett, Darsie Beck, Mary Bard Jensen, Clyde Reynolds Jensen, Sydney Cleveland Bard, Mary Alice Bard, Dorothea DeDe Goldsmith, Madge Baldwin, Don Woodfin, Mike Gordon, Ma and Pa Kettle, Nancy and Plum, Mrs. Piggle-Wiggle and others.
Linde Lund and many fans from all over the world adore this funny sketch by Wolfgang Hampel very much although our German isn't the best.
I won't ever forget the way Wolfgang Hampel is shouting ' Brexit '.
Don't miss it, please.
It's simply great!
You can hear that Wolfgang Hampel got an outstandig voice.
He presented one of Linde Lund's favourite songs ' Try to remember ' like a professional singer.
Thanks a million!
Betty MacDonald fan club honor member Mr. Tigerli
and our 'Italian Betty MacDonald' - Betty MacDonald fan club honor member author and artist Letizia Mancino belong to the most popular Betty MacDonald fan club teams in our history.
Their many devoted fans are waiting for a new Mr. Tigerli adventure.
Letizia Mancino's magical Betty MacDonald Gallery is a special gift for Betty MacDonald fan club fans from all over the world.
Don't miss Brad Craft's 'More friends', please.
Betty MacDonald's very beautiful Vashon Island is one of my favourites.
I agree with Betty in this very witty Betty MacDonald story
Betty MacDonald: Nothing more to say by Wolfgang Hampel.
I can't imagine to live in a country with him as so-called elected President although there are very good reasons to remain there to fight against these brainless politics.
Trump's orders, in themselves, did not completely undo the Obama administration's pipeline decisions, but they are clear indicators that such an outcome is in the works. TransCanada, the Keystone project's owner, is being asked to resubmit the project application (with the caveat that Trump wants the pipeline built with 100% American steel). Meanwhile, the Army Corps of Engineers is being ordered to "review and approve in an expedited manner" the North Dakota pipeline plan of Texas-based Energy Transfer Partners.
Don't miss these very interesting articles below, please.
Rohrabacher is also a surfer and former folk singer who once claimed global warming might be connected to "dinosaur flatulence."
I think the future dinosaur flatulence will be the behaviour of 'Pussy' and his very strange government.
Poor World! Poor America!
Don't miss these very interesting articles below, please.
The most difficult case in Mrs.Piggle-Wiggle's career
Hello 'Pussy', this is Mrs. Piggle-Wiggle.
You took calls from foreign leaders on unsecured phone lines, without consultung the State Department. We have to change your silly behaviour with a new Mrs. Piggle-Wiggle cure. I know you are the most difficult case in my career - but we have to try everything.......................
Betty MacDonald fan club founder Wolfgang Hampel sent his brilliant thoughts.
Thank you so much dear Wolfgang!
Hi Libi, nice to meet you. Can you feel it?
I'll be the most powerful leader in the world.
Betty MacDonald: Nothing more to say
Copyright 2016 by Wolfgang Hampel
All rights reserved
Betty MacDonald was sitting on her egg-shaped cloud and listened to a rather strange guy.
He said to his friends: So sorry to keep you waiting. Very complicated business! Very complicated!
Betty said: Obviously much too complicated for you old toupee!
Besides him ( by the way the First Lady's place ) his 10 year old son was bored to death and listened to this 'exciting' victory speech.
The old man could be his great-grandfather.
The boy was very tired and thought: I don't know what this old guy is talking about. Come on and finish it, please. I'd like to go to bed.
Dear '
great-grandfather' continued and praised the Democratic candidate.
He congratulated her and her family for a very strong campaign although he wanted to put her in jail.
He always called her the most corrupt person ever and repeated it over and over again
in the fashion of a Tibetan prayer wheel.
She is so corrupt. She is so corrupt. Do you know how corrupt she is?
Betty MacDonald couldn't believe it when he said:
She has worked very long and very hard over a long period of time, and we owe her a major debt of gratitude for her service to our country.
Afterwards old toupee praised his parents, wife, children, siblings and friends.
He asked the same question like a parrot all the time:
Where are you? Where are you? Where are you?
I know you are here!
Betty MacDonald answered: No Pussy they are not! They left the country.
They immigrated to Canada because they are very much afraid of the future in the U.S.A. with you as their leader like the majority of all so-called more or less normal citizens.
By the way k
eep your finger far away from the pussies
and the

Red Button

, please.
I'm going to fly with my egg-shaped cloud to Canada within a minute too.
Away - away - there is nothing more to say!
I can understand the reason why Betty MacDonald, Barbara Streisand, other artists and several of my friends want to leave the United States of America.
I totally agree with these comments:
Daniel Mount wrote a great article about Betty MacDonald and her garden.
We hope you'll enjoy it very much.
I adore Mount Rainier and Betty MacDonald's outstanding descriptions
Can you remember in which book you can find it?
If so let us know, please and you might be the next Betty MacDonald fan club contest winner.
I hope we'll be able to read Wolfgang Hampel's new very well researched stories about Betty MacDonald, Robert Eugene Heskett, Donald Chauncey MacDonald, Darsie Bard, Sydney Bard, Gammy, Alison Bard Burnett, Darsie Beck, Mary Bard Jensen, Clyde Reynolds Jensen, Sydney Cleveland Bard, Mary Alice Bard, Dorothea DeDe Goldsmith, Madge Baldwin, Don Woodfin, Mike Gordon, Ma and Pa Kettle, Nancy and Plum, Mrs. Piggle-Wiggle and others - very soon.
It' s such a pleasure to read them.
Let's go to magical Betty MacDonald's Vashon Island.

Betty MacDonald fan club organizer Linde Lund and Betty MacDonald fan club research team share their recent Betty MacDonald fan club research results.

Congratulations! They found the most interesting and important info for Wolfgang Hampel's oustanding Betty MacDonald biography.

I enjoy Bradley Craft's story very much.
Don't miss our Betty MacDonald fan club contests, please.
You can win a never published before Alison Bard Burnett interview by Betty MacDonald fan club founder Wolfgang Hampel.
Good luck!
This CD is a golden treasure because Betty MacDonald's very witty sister Alison Bard Burnett shares unique stories about Betty MacDonald, Mary Bard Jensen, Mrs. Piggle-Wiggle and Nancy and Plum.
Wolfgang Hampel's Betty MacDonald and Ma and Pa Kettle biography and Betty MacDonald interviews have fans in 40 countries. I'm one of their many devoted fans.
Many Betty MacDonald - and Wolfgang Hampel fans are very interested in a Wolfgang Hampel CD and DVD with his very funny poems and stories.
We are going to publish new Betty MacDonald essays on Betty MacDonald's gardens and nature in Washington State.
Tell us the names of this mysterious couple please and you can win a very new Betty MacDonald documentary.
Betty MacDonald fan club honor member Mr. Tigerl

i
is beloved all over the World.
We are so happy that our 'Casanova' is back.

Wolfgang Hampel - LinkFang ( German )
Wolfgang Hampel - Academic ( German )
Wolfgang Hampel -
cyclopaedia.net ( German )
Wolfgang Hampel - DBpedia ( English / German )
Wolfgang Hampel - people check ( English )
Wolfgang Hampel - Memim ( English )
Vashon Island - Wikipedia ( German )
Wolfgang Hampel - Monica Sone - Wikipedia ( English )
Wolfgang Hampel - Ma and Pa Kettle - Wikipedia ( English )
Wolfgang Hampel - Ma and Pa Kettle - Wikipedia ( French )
Wolfgang Hampel - Mrs. Piggle-Wiggle - Wikipedia ( English)
Wolfgang Hampel in Florida State University
Betty MacDonald fan club founder Wolfgang Hampel
Betty MacDonald fan club interviews on CD/DVD
Betty MacDonald fan club items
Betty MacDonald fan club items - comments
Betty MacDonald fan club - The Stove and I
Betty MacDonald fan club groups
Betty MacDonald fan club organizer Linde Lund
Betty MacDonald fan club organizer Greta Larson
Betty MacDonald fan club fan Heiderose Teynor
Rita Knobel Ulrich - Islam in Germany - a very interesting ZDF ( 2nd German Television ) documentary with English subtitles
Trump's orders, in themselves, did not completely undo the Obama administration's pipeline decisions, but they are clear indicators that such an outcome is in the works. TransCanada, the Keystone project's owner, is being asked to resubmit the project application (with the caveat that Trump wants the pipeline built with 100% American steel). Meanwhile, the Army Corps of Engineers is being ordered to "review and approve in an expedited manner" the North Dakota pipeline plan of Texas-based Energy Transfer Partners.
As those two actions made headlines, more reports surfaced about the administration's Putin-like attempts to muzzle anyone in any government agency who has views on the environment that are out of step with the new regime.
Even with best-friend-of-the-oil-industry Scott Pruitt not yet confirmed by the Senate as head of the Environmental Protection Agency, EPA employees are feeling the cold hand of the Trump White House covering their mouths. Grants and contracts worth $4 billion that support environmental programs for states, tribes and other entities have been put on hold. EPA employees, as well as scientists, researchers and government workers in other departments who deal with environmental issues — particularly climate change — have been told to make no public statements, put no new content on websites, stay away from social media and submit for review any speaking engagements or contacts with the news media.
When an unidentified person at the Badlands National Park was found to be defiantly tweeting facts about climate change, the posts were quickly removed by enforcers of the ban.
Since Trump's election, scientists have been scrambling to copy vital climate research onto private servers before the climate change deniers who dominate policy in the new administration can do anything to harm the data. "Something that seemed a little paranoid to me before all of a sudden seems potentially realistic, or at least something you'd want to hedge against," UC Davis environmental researcher Nick Santos told the Washington Post. "Doing this can only be a good thing. Hopefully they leave everything in place. But if not, we're planning for that."
Trump has been in office less than a week and he is already confirming the worst fears of environmentalists. An overwhelming number of scientific studies indicate that man-made climate change will be an existential threat to humanity if no action is taken to sharply reduce reliance on fossil fuels. President Obama believed the science; Donald Trump and the people he has put in charge of energy and environmental policies do not. It appears obvious that the Trump administration will consistently favor oil, gas and coal interests over citizens who just want clean air and water and a landscape that is not carpeted with drilling rigs and fracking equipment.
Last weekend's huge women's marches in cities across the country pulled together people with a variety of concerns, but environmental issues got slight attention. That needs to change because the environment is the one thing we all have in common.
The first place where the environmental battle lines are drawn will very likely be the Standing Rock reservation. Through the summer, fall and into the snow and freezing temperatures of winter, the tribe led anti-pipeline protests that grew dramatically in size and drew international attention to what had been an obscure project. Protesters thought they had won, but now, with a stroke of Trump's pen, victory has been snatched away. The tribe will take the fight to the courts, but it seems inevitable that there will be another physical confrontation as well. Thousands of people will gather to resist, this time with the weather on their side, the federal government against them and the future in their hands.
The war is on.
David.Horsey@latimes.com
Follow me at @davidhorsey on Twitter
MORE FROM TOP OF THE TICKET
Trump's 'America first' policy has a big fan in the Kremlin
Surviving four years of Trump's huge ego and incurious mind
Barack Obama built a new kind of Camelot for a new generation
Trump claims torture works but experts warn of its 'potentially existential' costs
---
---
A new president, a new predator and a liberal island is worried about its way of life
Sergeant Kim Chandler of the Washington Department of Fish and Wildlife said the cougar likely was seeking a bubble of its own — a place with lush forests and abundant prey, a refuge from the increasingly developed region beyond Vashon. Now, however, after the cougar has been linked to at least four alpaca deaths, the state is trying to trap it. If the state succeeds, the animal may be outfitted with a GPS collar and released in the Cascade Range.
"If you picked that island up and plopped it down somewhere near the mountains," Chandler said, "it'd be exactly the same habitat."
Jan. 23, 2017, at 3:30 p.m.
Trump's 'day of patriotic devotion' has echoes of North Korea
President Trump tweets on Women's March protesters: "Why didn't these people vote?"
President Donald Trump, in between tweets about his "long standing ovations" at CIA headquarters and his inauguration's television ratings, implied in a tweet early Sunday morning that the Women's March protesters did not vote.
"Watched protests yesterday but was under the impression that we just had an election!" Mr. Trump wrote. "Why didn't these people vote? Celebs hurt cause badly."
However, shortly after posting that first tweet, he added that he respects Americans' right to protest:
In an appearance on "Face the Nation," top aide Kellyanne Conway defended Mr. Trump's comments on the protests.
She denounced the "vulgar" comments from some at the Women's March on Washington, saying there was no need for such "negative" comments.
"You had profanity-laced, vulgar comments coming from celebrities," she said. "Donald Trump in his inaugural address talked about the forgotten man, now these forgotten celebrities came to Washington to deliver really negative messages."
The gender gap in the election was large: Mr. Trump beat Clinton by 53 percent to 41 percent among men, while Clinton won among women by 54 percent to 42 percent. The gender breakdown among white voters was different, however: Mr. Trump beat Clinton among white women 53 percent to 43 percent.
The Women's March featured millions of protesters in cities across the country rallying against President Trump's stated agenda, with the primary protest being a large rally in Washington, D.C. Many protesters wore pointy-eared "pussyhats," carried signs protesting various aspects of the new administration's plans, and chanted, "Welcome to your first day, we will never go away."
Betty MacDonald fan club fans,

we share a very special gift by beloved and very popular Betty MacDonald Fan Club Honor member Letizia Mancino.

We know you'll enjoy it as much as we do.

Thanks a Million, dear Letizia Mancino.

You are an outstanding writer and artist.

We are so proud and happy to have you with us.

Letizia writes: One should not underestimate Wolfgang Hampel's talent in speedily mobilizing Betty MacDonald's friends.

We agree. Thank you so much dear Wolfgang Hampel for doing this. You founded Betty MacDonald Fan Club with four members.

Now we have members in 40 countries around the world. A dream came true.

Mary Holmes did an excellent job in translating this great story.

Thank you so much dear Mary Holmes.

We are really very grateful.

All the best to Letizia, Wolfgang and Mary and to all Betty MacDonald Fan Club fans from all over the world!

Lenard
Following in Betty's footsteps in Seattle:

or some small talk with Betty

Copyright 2011/2016 by Letizia Mancino
All rights reserved
translated by Mary Holmes

We were going to Canada in the summer. "When we are in Edmonton", I said to Christoph Cremer, "let's make a quick trip to Seattle". And that's how it happened. At Edmonton Airport we climbed into a plane and two hours later we landed in the city where Betty had lived. I was so happy to be in Seattle at last and to be able to trace Betty's tracks!

Wolfgang Hampel had told Betty's friends about our arrival.
They were happy to plan a small marathon through the town and it's surroundings with us. We only had a few days free. One should not underestimate Wolfgang's talent in speedily mobilizing Betty's friends, even though it was holiday time. E-mails flew backwards and forwards between Heidelberg and Seattle, and soon a well prepared itinerary was ready for us. Shortly before my departure Wolfgang handed me several parcels, presents for Betty MacDonald's friends. I rushed to pack the heavy gifts in my luggage but because of the extra weight had to throw out a pair of pajamas!

After we had landed we took a taxi to the Hotel in downtown Seattle. I was so curious to see everything. I turned my head in all directions like one of the hungry hens from Betty's farm searching for food! Fortunately it was quite a short journey otherwise I would have lost my head like a loose screw!
Our hotel room was on the 22nd floor and looked directly out onto the 16-lane highway. There might have been even more than 16 but it made me too giddy to count! It was like a glimpse of hell! "And is this Seattle?" I asked myself. I was horrified! The cars racing by were enough to drive one mad. The traffic roared by day and night.
We immediately contacted Betty MacDonald's friends and let them know we had arrived and they confirmed the times when we should see them.

On the next morning I planned my first excursion tracing Betty's tracks. I spread out the map of Seattle. "Oh dear" I realized "the Olympic Peninsula is much too far away for me to get there."
Betty nodded to me! "Very difficult, Letizia, without a car."

"But I so much wanted to see your chicken farm"

"My chickens are no longer there and you can admire the mountains from a distance"

But I wanted to go there. I left the hotel and walked to the waterfront where the State Ferry terminal is. Mamma mia, the streets in Seattle are so steep! I couldn't prevent my feet from running down the hill. Why hadn't I asked for brakes to be fixed on my shoes? I looked at the drivers. How incredibly good they must be to accelerate away from the red traffic lights. The people were walking uphill towards me as briskly as agile salmon. Good heavens, these Americans! I tried to keep my balance. The force of gravity is relentless. I grasped hold of objects where I could and staggered down.
In Canada a friend had warned me that in Seattle I would see a lot of people with crutches.

Betty laughed. " It's not surprising, Letizia, walking salmon don't fall directly into the soft mouth of a bear!"
" Betty, stop making these gruesome remarks. We are not in Firlands!"

I went further. Like a small deranged ant at the foot of a palace monster I came to a tunnel. The noise was unbearable. On the motorway, "The Alaskan Way Viaduct", cars, busses and trucks were driving at the speed of light right over my head. They puffed out their poisonous gas into the open balconies and cultivated terraces of the luxurious sky- scrapers without a thought in the world. America! You are crazy!
"Betty, are all people in Seattle deaf? Or is it perhaps a privilege for wealthy people to be able to enjoy having cars so near to their eyes and noses to save them from boredom?"

"When the fog democratically allows everything to disappear into nothing, it makes a bit of a change, Letizia"

" Your irony is incorrigible, Betty, but tell me, Seattle is meant to be a beautiful city, But where?"

I had at last reached the State Ferry terminal.

"No Madam, the ferry for Vashon Island doesn't start from here," one of the men in the ticket office tells me. "Take a buss and go to the ferry terminal in West Seattle."
Betty explained to me "The island lies in Puget Sound and not in Elliott Bay! It is opposite the airport. You must have seen it when you were landing!"
"Betty, when I am landing I shut my eyes and pray!"

It's time for lunch. The weather is beautiful and warm. Who said to me that it always rains here?
"Sure to be some envious man who wanted to frighten you away from coming to Seattle. The city is really beautiful, you'll see. Stay by the waterfront, choose the best restaurant with a view of Elliott Bay and enjoy it."
"Thank you Betty!"

I find a table on the terrace of "Elliott's Oyster House". The view of the island is wonderful. It lies quietly in the sun like a green fleecy cushion on the blue water.
Betty plays with my words:
"Vashon Island is a big cushion, even bigger than Bainbridge which you see in front of your eyes, Letizia. The islands look similar. They have well kept houses and beautiful gardens".

I relax during this introduction, "Bainbridge" you are Vashon Island, and order a mineral water.

"At one time the hotel belonging to the parents of Monica Sone stood on the waterfront."
"Oh, of your friend Kimi!" Unfortunately I forget to ask Betty exactly where it was.

My mind wanders and I think of my mountain hike back to the hotel! "Why is there no donkey for tourists?" Betty laughs:

"I'm sure you can walk back to the hotel. "Letizia can do everything.""

"Yes, Betty, I am my own donkey!"

But I don't remember that San Francisco is so steep. It doesn't matter, I sit and wait. The waiter comes and brings me the menu. I almost fall off my chair!
" What, you have geoduck on the menu! I have to try it" (I confess I hate the look of geoduck meat. Betty's recipe with the pieces made me feel quite sick – I must try Betty's favourite dish!)
"Proof that you love me!" said Betty enthusiastically " Isn't the way to the heart through the stomach?"

I order the geoduck. The waiter looks at me. He would have liked to recommend oysters.
"Geoduck no good for you!"
Had he perhaps read my deepest thoughts? Fate! Then no geoduck. "No good for me."

"Neither geoduck nor tuberculosis in Seattle" whispered Betty in my ear!
"Oh Betty, my best friend, you take such good care of me!"

I order salmon with salad.

"Which salmon? Those that swim in water or those that run through Seattle?"

"Betty, I believe you want me to have a taste of your black humour."

"Enjoy it then, Letizia."

During lunch we talked about tuberculosis, and that quite spoilt our appetite.

"Have you read my book "The Plague and I"?"

"Oh Betty, I've started to read it twice but both times I felt so sad I had to stop again!"

"But why?" asked Betty "Nearly everybody has tuberculosis! I recovered very quickly and put on 20 pounds! There was no talk of me wasting away! What did you think of my jokes in the book?"

"Those would have been a good reason for choosing another sanitorium. I would have been afraid of becoming a victim of your humour! You would have certainly given me a nickname! You always thought up such amusing names!" Betty laughed.

"You're right. I would have called you "Roman nose". I would have said to Urbi and Orbi " Early this morning "Roman nose" was brought here. She speaks broken English, doesn't eat geoduck but she does love cats."

"Oh Betty, I would have felt so ashamed to cough. To cough in your presence, how embarrassing! You would have talked about how I coughed, how many coughs!"

"It depends on that "how", Letizia!"

"Please, leave Goethe quotations out of it. You have certainly learnt from the Indians how to differentiate between noises. It's incredible how you can distinguish between so many sorts of cough! At least 10!"

"So few?"

"And also your descriptions of the patients and the nurses were pitiless. An artistic revenge! The smallest pimple on their face didn't escape your notice! Amazing."

" I was also pitiless to myself. Don't forget my irony against myself!"

Betty was silent. She was thinking about Kimi, the "Princess" from Japan! No, she had only written good things about her best friend, Monica Sone, in her book "The Plague and I". A deep friendship had started in the hospital. The pearl that developed from the illness.
"Isn't it wonderful, Betty, that an unknown seed can make its way into a mollusk in the sea and develop into a beautiful jewel?" Betty is paying attention.

"Betty, the friendship between you and Monica reminds me of Goethe's poem "Gingo-Biloba". You must know it?" Betty nods and I begin to recite it:


The leaf of this Eastern tree
Which has been entrusted to my garden
Offers a feast of secret significance,
For the edification of the initiate.

Is it one living thing.
That has become divided within itself?
Are these two who have chosen each other,
So that we know them as one?

The friendship with Monica is like the wonderful gingo-biloba leaf, the tree from the east. Betty was touched. There was a deep feeling of trust between us.
"Our friendship never broke up, partly because she was in distress, endangered by the deadly illness. We understood and supplemented each other. We were like one lung with two lobes, one from the east and one from the west!"
"A beautiful picture, Betty. You were like two red gingo-biloba leaves!"

Betty was sad and said " Monica, although Japanese, before she really knew me felt she was also an American. But she was interned in America, Letizia, during the second world war. Isn't that terrible?"

"Betty, I never knew her personally. I have only seen her on a video, but what dignity in her face, and she speaks and moves so gracefully!"

"Fate could not change her"

"Yes, Betty, like the gingo-biloba tree in Hiroshima. It was the only tree that blossomed again after the atom bomb!"

The bill came and I paid at once. In America one is urged away from the table when one has finished eating. If one wants to go on chatting one has to order something else.
"That's why all those people gossiping at the tables are so fat!" Betty remarks. "Haven't you seen how many massively obese people walk around in the streets of America. Like dustbins that have never been emptied!" With this typically unsentimental remark Betty ended our conversation.

Ciao! I so enjoyed the talk; the humour, the irony and the empathy. I waved to her and now I too felt like moving! I take a lovely walk along the waterfront.

Now I am back in Heidelberg and when I think about how Betty's "Princessin" left this world on September 5th and that in August I was speaking about her with Betty in Seattle I feel very sad. The readers who knew her well (we feel that every author and hero of a book is nearer to us than our fleeting neighbours next door) yes we, who thought of her as immortal, cannot believe that even she would die after 92 years. How unforeseen and unexpected that her death should come four days after her birthday on September 1th. On September 5th I was on my way to Turkey, once again in seventh heaven, looking back on the unforgettable days in Seattle. I was flying from west to east towards the rising sun.

| | | |
| --- | --- | --- |
| | | |
Unlike
·
Reply
·
1
·
18 hrs